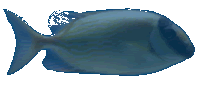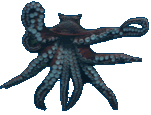 This page was last updated on: February 25, 2014
Order your copy now! Simply click  this book cover to get direct service from the publisher!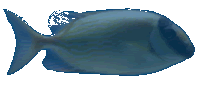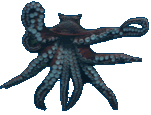 True to his word, Captain Bill took the Sea Explorer away from the currents of Blue Chromis Reef to the leeward side of North Cat Cay, where the water was calm and no currents bothered them.

It was 9 pm, and as the divers were donning their wetsuits and checking their equipment, Rick told them about the upcoming dive.

"This is one of the most awesome reefs you'll dive this whole trip," he explained. "It's called Big Greenie. And I do mean big. It is one giant Star Coral surrounded by smaller coral heads. It's about two stories tall, dome shaped, and as big as a house. Max depth here is 40 feet, but you'll want to explore the surface of Big Greenie itself. Folks, this is not a colony of corals building on top of each other like you usually see. It's one distinct coral that's taken at least 2,000 years to grow to this size. This was here when Christ was on the earth. Expect to see crabs, lobster, and Morays. And please… stay off of it. Watch your fins so you don't accidentally kick it. Maintain good buoyancy control. It would be a shame if something as old and as magnificent as this was to be killed by a careless diver."

The first thing Josh saw as the dark water covered him and he began his descent was a large Stingray, its wingspan four feet across, smoothly gliding across the ocean floor. Again, the glow sticks and bright light beams of the other divers gave an eerie 'other world' feeling that both of the boys found wonderful.